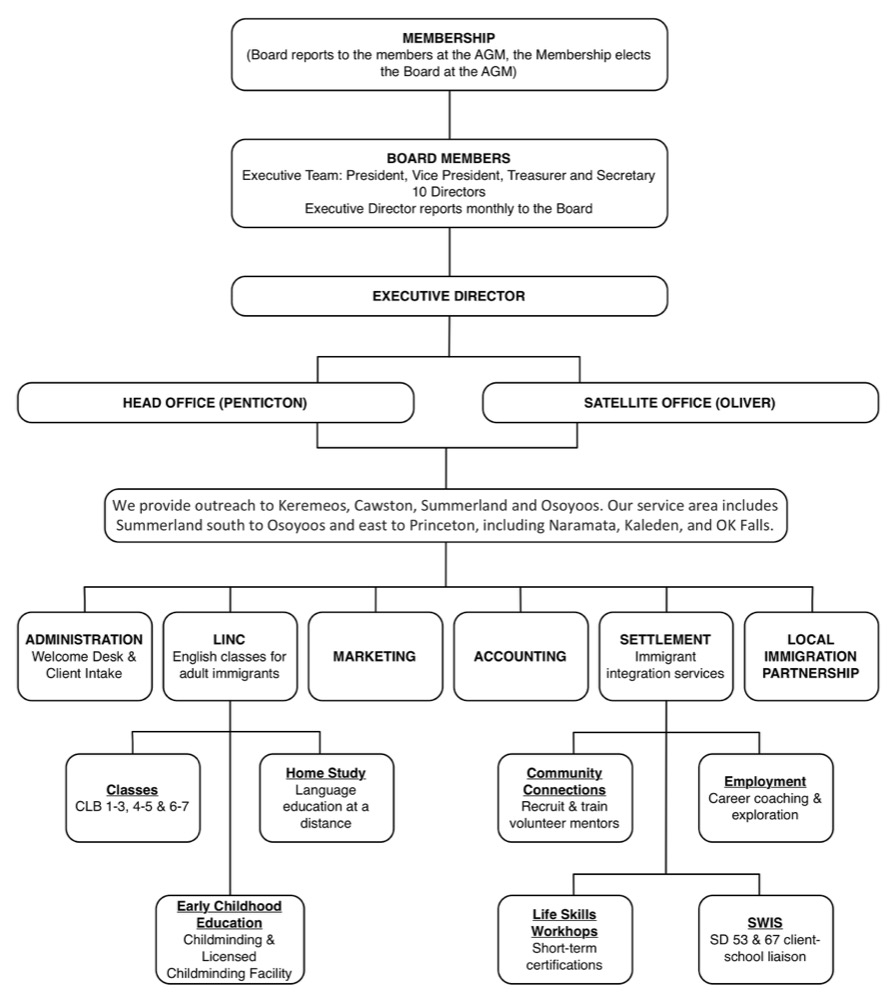 South Okanagan Immigrant and Community Services (SOICS) was first established as the Penticton and District Multicultural Society in 1976 and operated as a diversity awareness society involved in multicultural events.  In 2007 the agency expanded and changed its name to SOICS name as a reflection of the new services being offered.
SOICS is a one-stop shop that has been providing a range of FREE services to all immigrants and refugees. With offices in Penticton and Oliver, we meet the clients' direct needs through language classes, childminding, employment, and settlement services. Our multilingual staff works together with clients to help them get settled, find careers and learn all they need to know about starting their new lives in Canada.  Our programs and services are carefully planned to assist newcomers with their integration process in local communities.
We serve the broader community by enhancing its capacity to assist newcomer integration.  We deliver services with the support of local partners including educational institutions, employers, and community organisations. Our delivery methods include individual sessions with clients, workshops, group sessions, focus groups, and video conferencing.
All of SOICS' services are free for eligible immigrants. For more information on becoming a SOICS client, please visit 
Getting Started at SOICS
. To make an appointment, please call or visit one of our offices:
Penticton
340 Ellis Street
Penticton, British Columbia
(250) 492-6299
admin@soics.ca
Oliver
583 Fairview Road
Oliver, British Columbia
(250) 498-4900
oliver@soics.ca