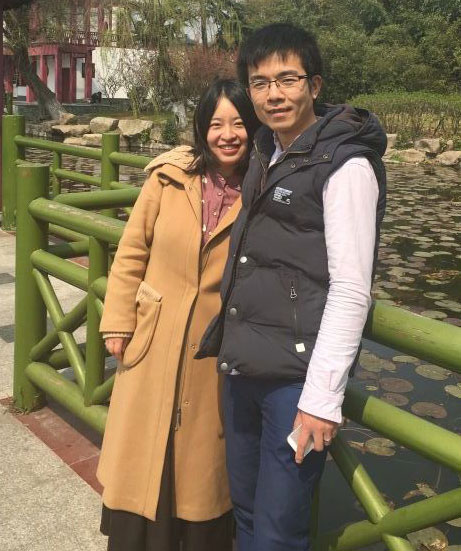 Wei Liu and his wife Yiyang arrived in Penticton from China in April, 2016. They both approached SOICS for information on the local Okanagan labour market and enquired about what jobs were available in the area. Wei has a Master's Degree in Chinese/English Translation and was looking for work as a Translator. He has worked in the translation field for major companies in China and the UK for over 10 years.
With the assistance of SOICS, Wei was able to enroll with the Society of Translators of BC (STIBC) to become a certified Translator. After a couple of interviews, Wei was offered a full time position as a Chinese/English Translator with a new winery in Oliver called Fountain Creek. He will assist the General Manager developing and serving the Chinese clientele among other duties. The job will start in late July and Wei and Yiyang will relocate to Oliver. They are both very excited to begin their new life in Canada.
Wei and Yiyang are very appreciative of the assistance that SOICS provided them and encourage other immigrants to utilize the services offered at SOICS. Good luck in Oliver and welcome to the beautiful Okanagan!
Manjot Dhaliwal was born and raised in India. She immigrated to Canada in July 2015 and moved to Penticton. She has a Bachelor of Science in Nursing Degree from India and has worked as a Staff Nurse in India for 2 years. Her goal is to resume this work in Penticton and receive her designation as an HCA.
SOICS helped her to achieve these goals. It provided assistance to have her Nursing credentials evaluated by ICES, complete the HCA Introduction to Practice course and Standard First Aid & CPR. Assistance was also provided applying to the B.C. Care Aide Registry and with a targeted resume and references. Manjot also recently completed a new government sponsored Medical English program at SOICS.
Upon completion of the HCA Introduction Course, Manjot registered with the BC Care Aide Registry and was given a HCA number, which allowed her to work in BC. She was interviewed by Village By the Station Care Facility in December 2015 and offered a full time position commencing in January 2016.
Throughout the time that Manjot was at SOICS, she continually expressed her gratitude for the assistance that the different programs provided her and was grateful of the training funds and assistance that she received. Congratulations Manjot – your hard work and diligence paid off! Good luck with your Health Care career in Canada.
Mfadel Fikri is originally from Morocco and moved to Keremeos, British Columbia in October 2014. He has an Industrial Electrician Diploma from the Professional Qualification Centre in Morocco and has over 7 years experience as a Residential & Industrial Electrician. His long-term goal is to become a Red Seal Certified Electrician in British Columbia.
Mfadel initially came into the PDMS/SOICS Penticton Office requesting Job Search Assistance and Labour Market Information specific to the Electrical Trade. While Mfadel had Trade credentials, his documents were in Moroccan/French so the first task was to assist him to have his credentials translated into English. While Mfadel had 7 years experience working as an Electrician, his experience was acquired in Morocco so Employment Staff helped him to acquire BC specific Electrical Code material/manuals. Following that, a Trades/Electrical specific targeted resume and cover letters were prepared directed to local Electrical Contractors. Local LMI on the Electrical Industry/Sector was also made available to Mfadel. Mfadel's efforts paid off as he was hired by Southwood Retirement Resort as an Electrician Assistant/Labourer in Spring, 2015. Not content to work as an Assistant/Labourer, with the help of PDMS/SOICS Employment Staff, Mfadel pursued an Electrical Apprenticeship. Once again, Mfadel's persistence and motivation paid off as he was offered a full time position and sponsored as a First Year Electrician Apprentice with Keldon Electric in Penticton in June 2015.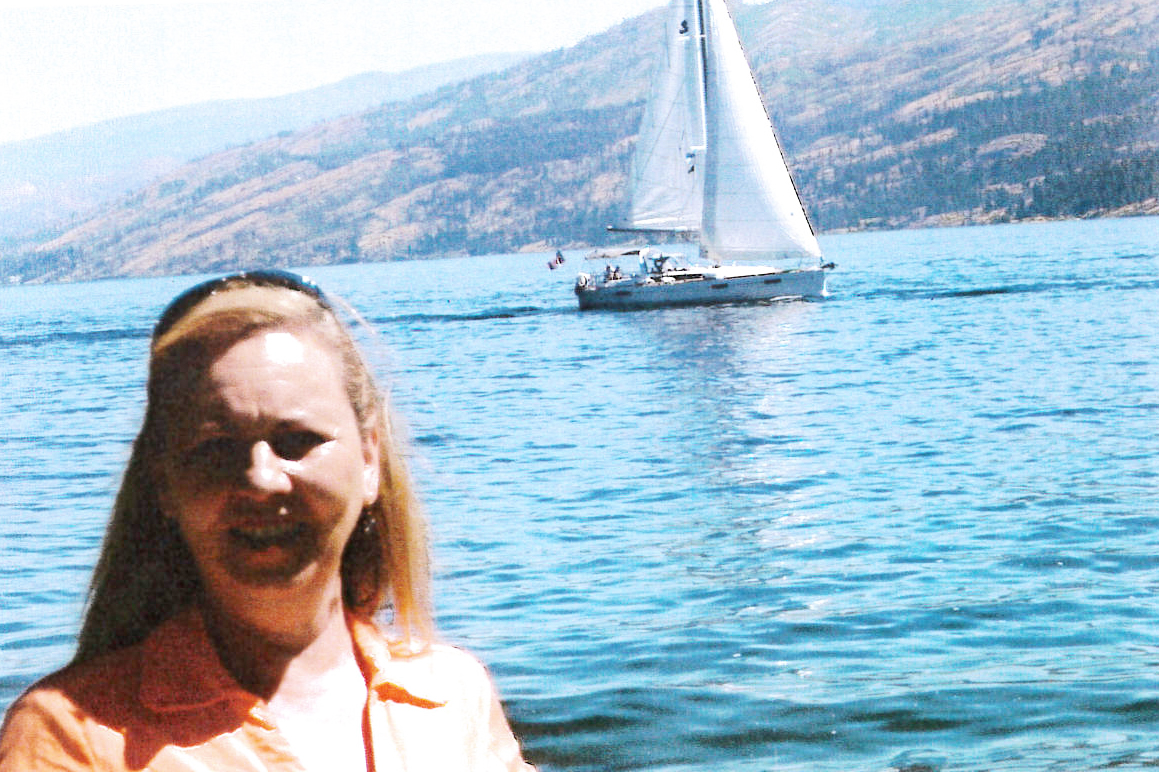 Silvia Matzdorf is originally from Guatelmala City, Guatemala and immigrated to Canada in 2008.  She relocated to Penticton in 2013.  Silvia worked for many years as a Math and English Teacher in Guatemala City and has a Teaching Degree from the University of Guatemala.  After immigrating to Canada, Silvia's goal was always to return to teaching and with SOICS/PDMS assistance, she was able to do this.  SOICS assisted with having her credentials translated and evaluated and as a result, Silvia was able to acquire work with the 360 Learning Academy as a Math Tutor in 2014.  Good work Silvia!
Yuki Urquhart was born in and grew up in Japan.  She immigrated to Canada in 2007 and lived briefly in Keremeos with her son before moving to Penticton in 2013.  She attended Sugiyama University in Japan and completed her training in Medical Office Administration.  In Japan, she worked as a Medical Office Administrator and her dream was to work in the same field in Canada.  With the help of SOICS/PDMS, Yuki completed the Medical Office Assistant Program at Okanagan College in Penticton in 2014.  Upon successful completion of the MOA program, Yuki was offered a full-time position with Apple Plaza Medical Walk-In Clinic as a Medical Office Assistant.  Congratulations Yuki!
Enrico Jeremias is originally from Germany and moved to Penticton in 2015 with his wife. He has a diverse employment background and has worked as a Veterinary Assistant and Food Caterer among other things. He always had an interest in the Trades however, and decided that he would like to pursue a career as a Welder in Canada.
Enrico approached SOICS requesting assistance in completing his Level 1 Welding Certification Program at Okanagan College.  SOICS staff provided counseling and support towards Enrico successfully completing the course in addition to helping him with his course manuals.  Enrico is well on his way to becoming a Red Seal Journeyman Welder as he was hired by Ripley Stainless Welding in Summerland as a first year Welding Apprentice.
Enrico is enjoying his new welding career and is happy that he made the decision to enter the Trades.  He is also thankful for the support that SOICS provided him and encourages other new immigrants to visit SOICS.  Congratulations Enrico and good luck in your new profession.
Shivani Saluja is originally from India and moved to Penticton with her husband in 2015.  She has a 4-year B.Sc. Degree in Computer Science with 3 years experience as a Systems Engineer.  Her goal is to resume her career in the Computing/IT field in Canada.
Shivani approached SOICS and requested assistance in completing a Certified Computer Applications Tester course.  With SOICS's help, Shivani was able to successfully complete the course.  She had a clear understanding of the efforts it was going to take before she accomplishes her career objectives and was determined to work for it.  Shortly after completing the course, Shivani was offered a full time position as a System Assurance Analyst with the Logisense Corporation. Well done Shivani!
Shivani is very appreciative of the support that SOICS provided her and said that it would have been difficulty to get her new job without the training course that she completed through SOICS.  Good luck with your new career at Logisense Shivani.
Stephen Naquila, is originally from the Philippines, immigrated to Canada in 2015 and resides in Osoyoos.  He has a Degree in Electronics and Communications Engineering with experience as an Instrument Engineer.  His primary goal in Canada was to become a certified Instrument Technician in BC.
SOICS employment counsellor provided professional guidance and assisted him in understanding his new career path.  He directed Stephen to complete his Instrument Certification application, H2S/WHMIS/First Aid and challenge the Red Seal Certification for Instrument Technicians.  Stephen's hard work and diligence eventually paid off as he was offered a position as a Fibre Optics Installation Technician with L & B Communications based in Kelowna in January 2016.
Stephen is appreciative of the support that SOICS provided him and encourages all new immigrants to utilize employment services and to each of their individual employment challenges with conviction.  We wish Stephen Good luck with his new career.
Davinder Kaur Gaidu is a recent immigrant from India who came to Canada as a new bride in 2010.  She joined our LINC class to get over her shyness, boost her confidence level, and enhance her English pronunciation.  After having her first baby, Davinder returned to SOICS and inquired about enrolling in the Skills Connect program.  She was eager to acquire Canadian certifications and actively sought out course requisites and timelines in the Health Care sector. With the assistance of the Skills Connect program, Davinder enrolled in and completed the Health Care Assistant Program at Sprott Shaw College.  Through our employment services, she created her resume and prepared cover letters.  Davinder requested for a mentor to assist her with understanding some of the course workload.  She continued to meet her mentor after the course completion in order to prepare for interviews. She graduated in May and was offered a full-time position as a Health Care Aide with the Hamlets at Penticton with a starting wage of $17.40/hr. Clad in her new uniform, Davinder came in to share her excitement in securing this position and began her brand new career in Canada in the Health Care field.  She credits the Skills Connect program as being one of the key reasons she was able to afford and complete the Health Care Assistant Program.  She is now actively promoting it to others in her community.
Congratulations!
Jeannete is trained in yoga, reiki, cranio sacral therapy and polarity and offers relaxation massage through a spa in Oliver.  In 2012, Jeannete registered for the Skills Connect program through SOICS to further her yoga studies.  In 2014, Jeannete registered for the Responsible Adult course while working towards citizenship with LINC classes.  Jeanette is also a volunteer with SOICS, providing Spanish interpretation.  Jeannete understands the value of networking and is building her skills for employability.  Through numerous events have held her back, Jeannete has striven to provide an independent and enriching life for herself and her son.  We are proud of her commitment, determination and success!
Seeraj Chawla was born and raised in India. He immigrated to Canada in 2011 and moved to Penticton shortly thereafter with his wife and 2 children. He has a Bachelor of Commerce Degree from India and has worked as a Chartered Accountant in India for 16 years. His goal was to resume this work in Penticton and receive his designation as a CPA.
SOICS/PDMS helped him to achieve these goals. They assisted him to have his CGA credentials assessed and to write his Uniform Evaluation Chartered Accountant Exam. They also assisted him preparing his resume and cover letter and to arrange a work practicum with a local Accountant. Seeraj is well on his way to becoming a practicing CPA in BC. He has been interviewed by 2 major local Accounting firms and is currently working as a Tax Specialist at H&R Block in Penticton.
Rafael Sinaga is originally from Bandung, Indonesia and moved to Osoyoos, BC with his girlfriend. He holds a Culinary Management Diploma from Bandung Institute of Tourism and has over 15 years of experience as a Chef. To advance his career and to enable him to work as an Executive Chef in Canada, Rafael needed to secure his Red Seal Certification as a Chef.
With the assistance of SOICS/PDMS Employment Services staff, Rafael successfully challenged the Red Seal Certification exam in July 2014. Shortly thereafter, Rafael was offered an Executive Chef position with the 5 Star rated Delta Hotel Kananaskis. Rafael is grateful that the SOICS/PDMS Employment Program was available to him and credits it with allowing him to pursue his dream of becoming an Executive Chef. He also encourages others to take advantage of the program and pursue their own dreams.
Polly Chawla was born and raised in India. She immigrated to Canada in 2011 and moved to Penticton shortly thereafter with her husband and 2 children. Polly is a trained and Certified Clinical Psychologist with a Masters Degree from Kanpur University in India. She worked as a Clinical Psychologist in India for a number of years and her goal was to resume her career in this field in Canada. SOICS/PDMS helped Polly reach this goal by assisting her with funding for Canadian Psychology Accreditation Exams, online-study materials/courses and textbooks. Polly's hard work and dedication paid off as she received her accreditation to work as a Psychologist in Canada. She is currently working at the Niagara Psychological Wellness Center as an Assistant Psychologist/Counsellor. Well done Polly!document.currentScript.parentNode.insertBefore(s, document.currentScript);