Under the Welcoming Communities, SOICS launched a unique program that encourages local residents to help create a Canadian Experience for Newcomers. Residents were asked to invite a Newcomer Canadian to a Penticton's Vee's Hockey Game and their tickets are FREE (2014 playing season).
Many of our clients, and even some of our staff had never been to a hockey game. Without someone to explain all the sights and sounds, our national pastime in a big arena could be intimidating. Our goal was to assist integration for new immigrants. They often tell us that they just want to meet new people and have a Canadian experience. What better than a hockey game?
The promotion began with the January game and will run through the remainder of the regular season, with the last home game scheduled for March. Participants were asked to drop by the SOICS office in Penticton to pick up their free ticket game vouchers for themselves and their newcomer immigrant guest.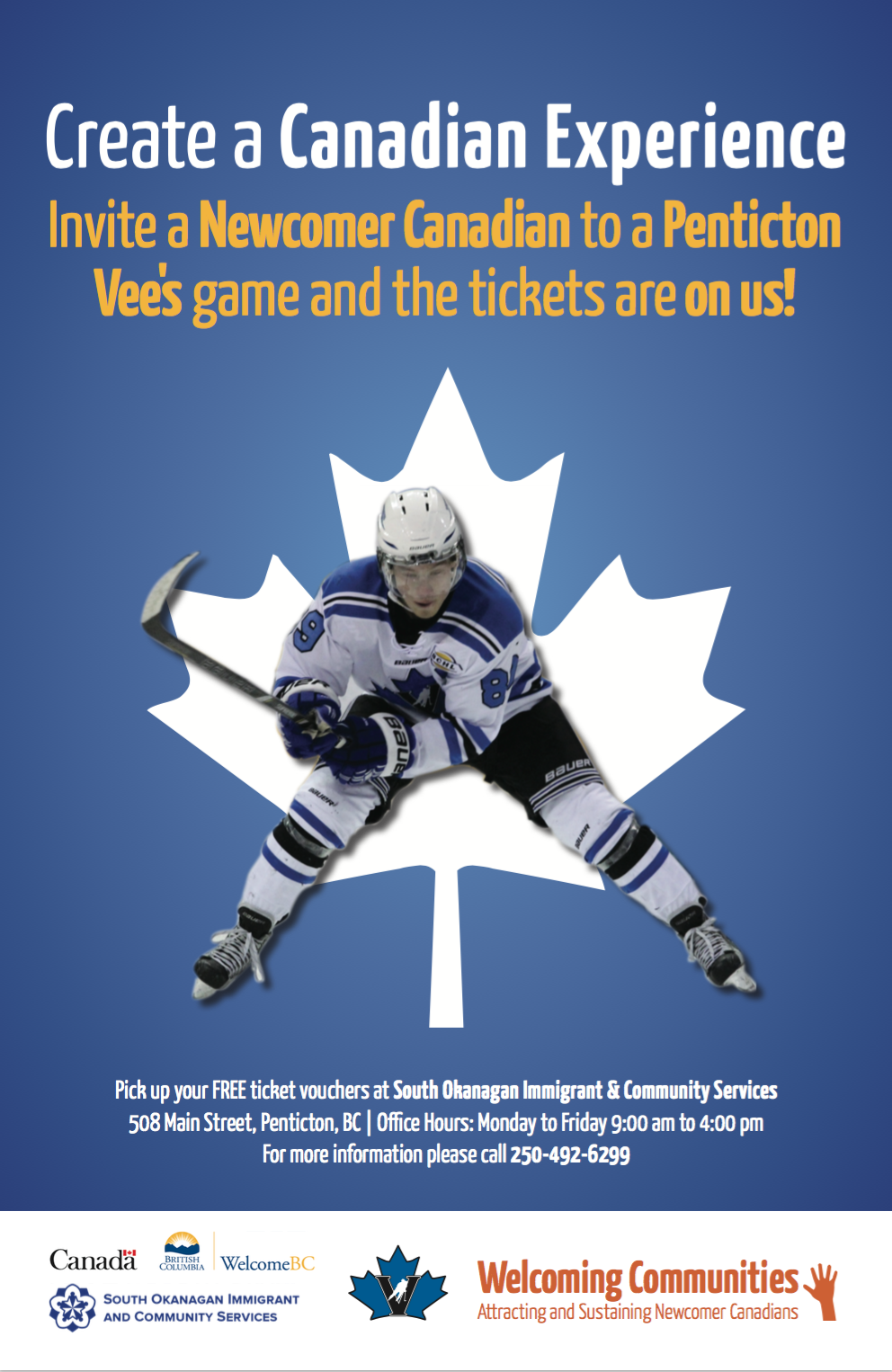 All of SOICS' services are free for eligible immigrants. For more information on becoming a SOICS client, please visit Getting Started at SOICS. To make an appointment, please call or visit one of our offices:
Penticton
508 Main Street
Penticton, British Columbia
(250) 492-6299
admin@soics.ca
Oliver
6239 Main Street
Oliver, British Columbia
(250) 498-4900
oliveroffice@soics.ca